產品介紹
🔥 🔥 🔥 當愛文芒果碰上辣椒就是這麼美味
我們的第一個醬料(也是最辣的醬)其實就是愛文芒果啟發的。 辣椒加了芒果的甜度後是溫順的,是個舒服的辣 - 能夠讓你繼續品嚐你的餐點。 為了避免芒果太甜的口味,我們還加了一些枸杞跟生薑 - 用完全自然、健康的的食材來創造出特殊的口味。 確保這個醬不會搶風頭而是讓你的每一餐有興奮的體驗!

我們最喜歡搭配:蛋類、滷味、水餃、披薩、任何炸物...其實他搭配什麼都好吃,小心上癮!
成分
台灣愛文芒果、自製辣椒釀 (台灣朝天椒、鹽)、胡蘿蔔、洋蔥、白醋、有機龍舌蘭糖漿、枸杞、檸檬汁、鹽、大蒜、生薑
About the Product
🔥 🔥 🔥 When Spice Meets Fresh Mangoes
Inspired by the famous Taiwanese Irwin Mangoes, our very first sauce brings on the heat that is calmed through Mango sweetness at the end. Finding balance in sweetness we add Goji Berries and Ginger to fine tune the flavor ensuring it complements your meal, not overpowers it.
Try it with Every Cuisine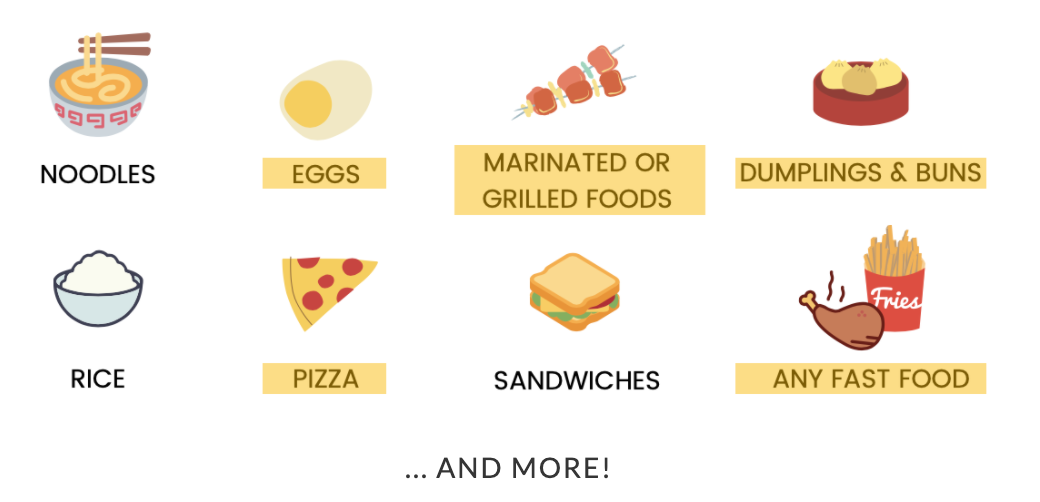 Pro Tip: Find out what your tacos have been missing!
Ingredients
Taiwanese Irwin Mangoes, Aged Hot Peppers (Taiwan Hot Chili Peppers, Salt), Rice Wine Vinegar, Carrots, Onions, Distilled White Vinegar, Organic Agave Nectar, Goji Berry, Lime Juice, Salt, Garlic, Ginger