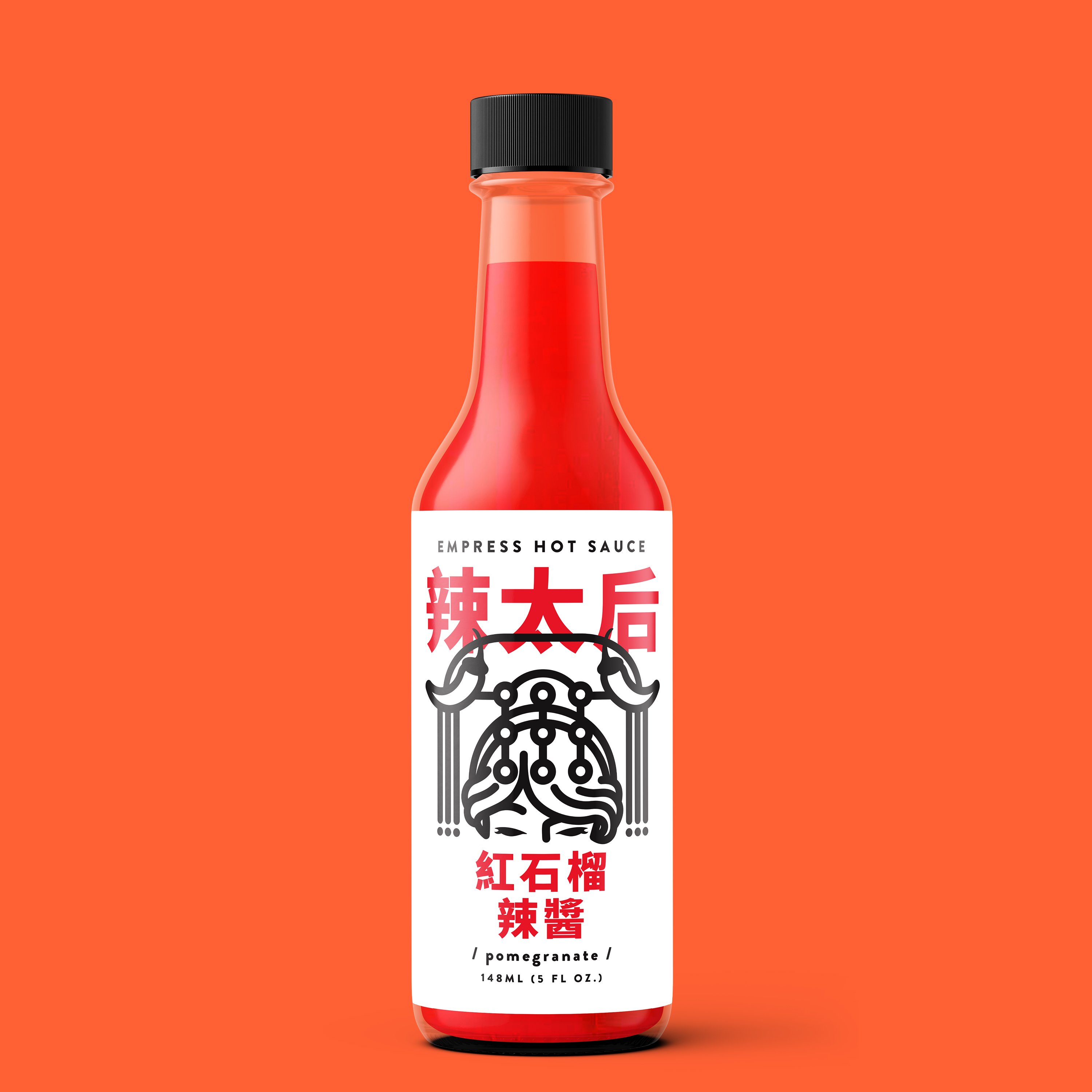 Our medium heat sauce is the all around sauce that brings tanginess and depth to your meals! Made with All Natural Ingredients, Pomegranate's natural sweetness paired with comfortable heat makes it a constant dining companion.
Distilled White Vinegar, Carrot, Filtered Water, Empress' Select Aged Peppers (Taiwan Hot Chili Peppers, Salt), Pomegranate Syrup (Pomegranate Juice, Lemon, Sugar), Red Bell Pepper, Onion, Garlic, Salt, Lime Juice, Black Pepper, Garlic Powder, Xantham Gum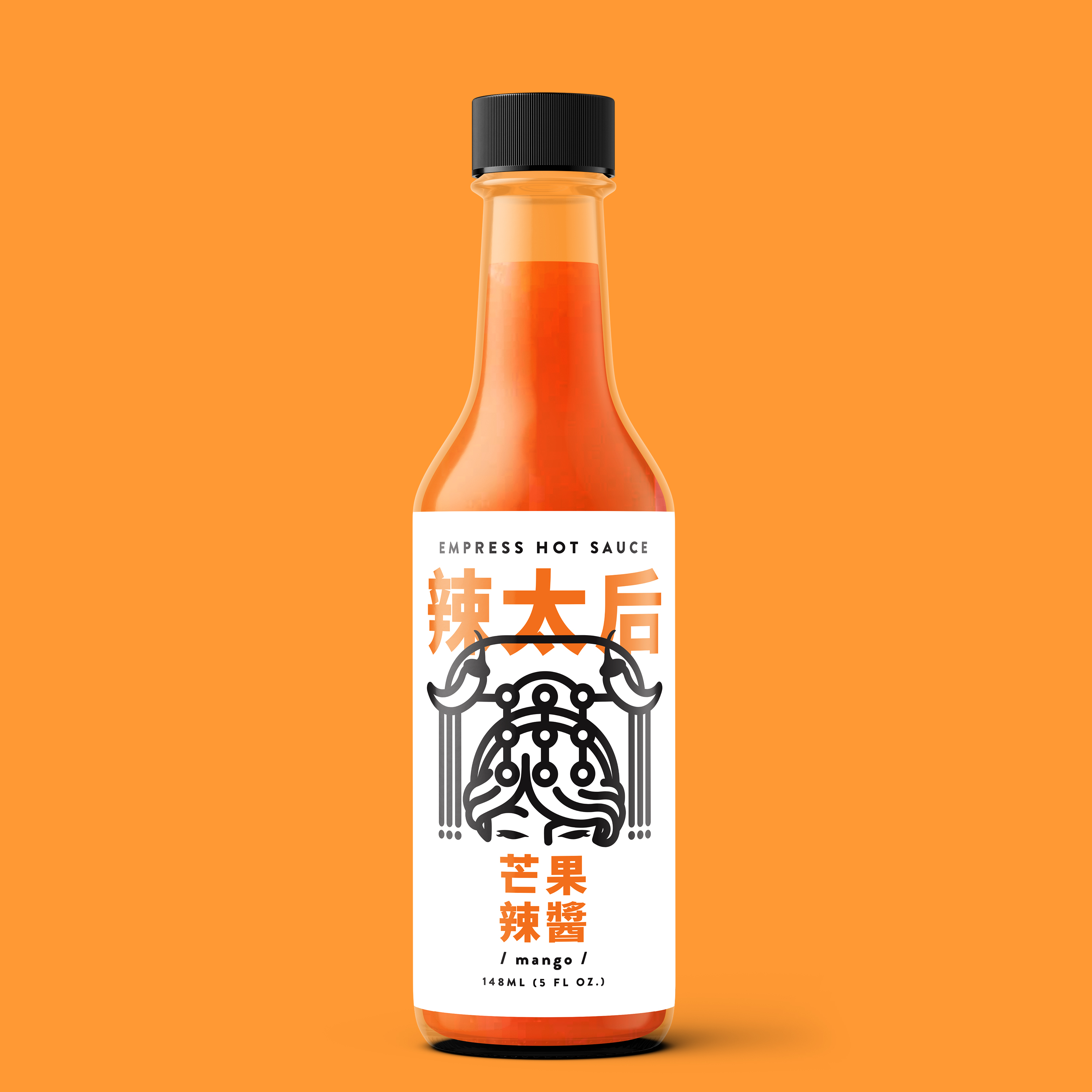 Inspired by the famous Taiwanese Irwin Mangoes, our very first sauce brings on the heat that is calmed by Mango sweetness. Finding balance in that sweetness we add Goji Berries and Ginger to fine tune the flavor ensuring it complements your meal, and not overpowers it.
Taiwanese Irwin Mangoes, Empress' Select Aged Peppers (Taiwan Hot Chili Peppers, Salt), Rice Wine Vinegar, Carrots, Onions, Distilled White Vinegar, Organic Agave Nectar, Goji Berry, Lime Juice, Salt, Garlic, Ginger