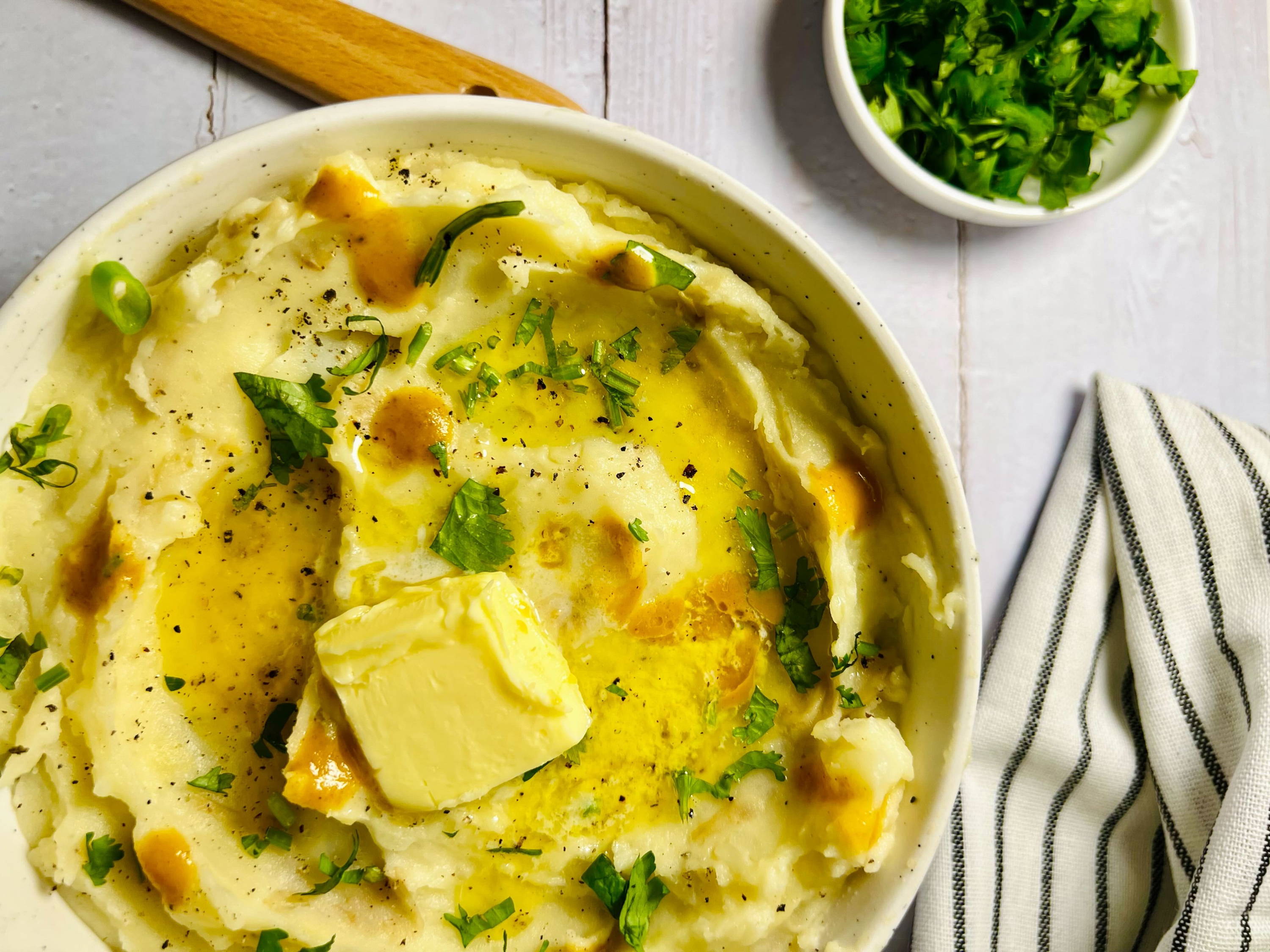 - 1.8 -2 kg of Yukon Potatoes (better mashed potato, potato)
- 1 stick unsalted butter (room temp)
- 1/2 cup half milk and half cream (room temp)
- Salt (to taste ~ roughly 1 tbsp)
- Pepper (to taste ~roughly 1/2 tsp)
- Passion Fruit Mustard Hot Sauce
1. wash/clean potatoes and place into cold pot. cover w/ water and add a big pinch salt (water should taste salty)
2. Bring potatoes to boil then immediately reduce down to medium simmer for 12-15 minutes or until a knife cleanly enters into potato and potato doesn't stick
3. Drain potatoes, return to pot and continue cooking for 3-5 minutes to dry out potatoes from cooking moisture
4. Once potatoes are dry, puree them with potato masher/ricer or with wooden spoon and the side of the pan
5. Once pureed add butter and half and half in 3 installments, using a rubber spatula/wooden spoon to gently combine.
**Note** - on the last installment add salt and pepper to mix into potatoes
6. taste and add more salt/pepper as needed and if the potatoes are a bit sticky/gluey and not fluffy add a bit butter/half and half in small quantities and work through gently.
7. serve immediately or cover and put into oven at low temp to keep warm
8. Add Hot Sauce in your mashed potato!