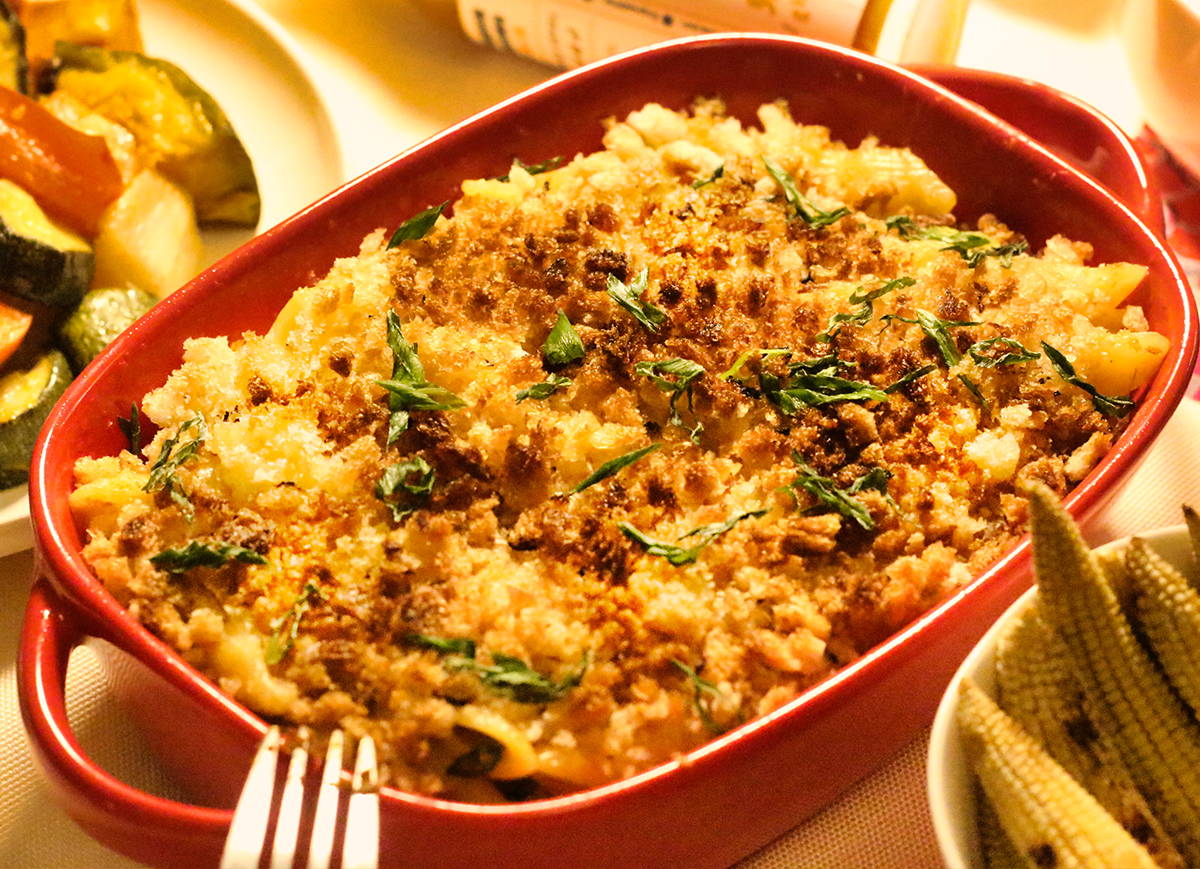 3 tablespoon of unsalted butter
3 tablespoon of all-purpose flour
1 package of short pasta (penne rugate, rigatoni, rotini, elbows, etc. )
2 garlic cloves, chopped
1.5 cups of milk and cream
510g of soft cheese grated, salt, black pepper
1 teaspoon of mustard (optional)
Dash of hot sauce (your choice )
Preheat oven to 375 degrees F. Butter a 3-quart baking dish.
Cook pasta according to package directions, drain and toss with a little bit of olive oil to prevent it from sticking together as much.
Meanwhile, chop garlic and melt 3 tbsp butter in a large saucepan over medium/low heat.
Once butter is melted and bubbling, mix in flour and cook by whisking the mixture every 1-2 minutes - until raw flour smell is gone.
Whisk in half-and-half, mustard, and hot sauce then cook, whisking until thickened, 4 to 6 minutes.
Remove from heat and whisk in cheese in stages until smooth.
Fold in pasta. Season with salt and pepper. Serve immediately otherwise, proceed to baking.
Garnish with scallions and we are done!