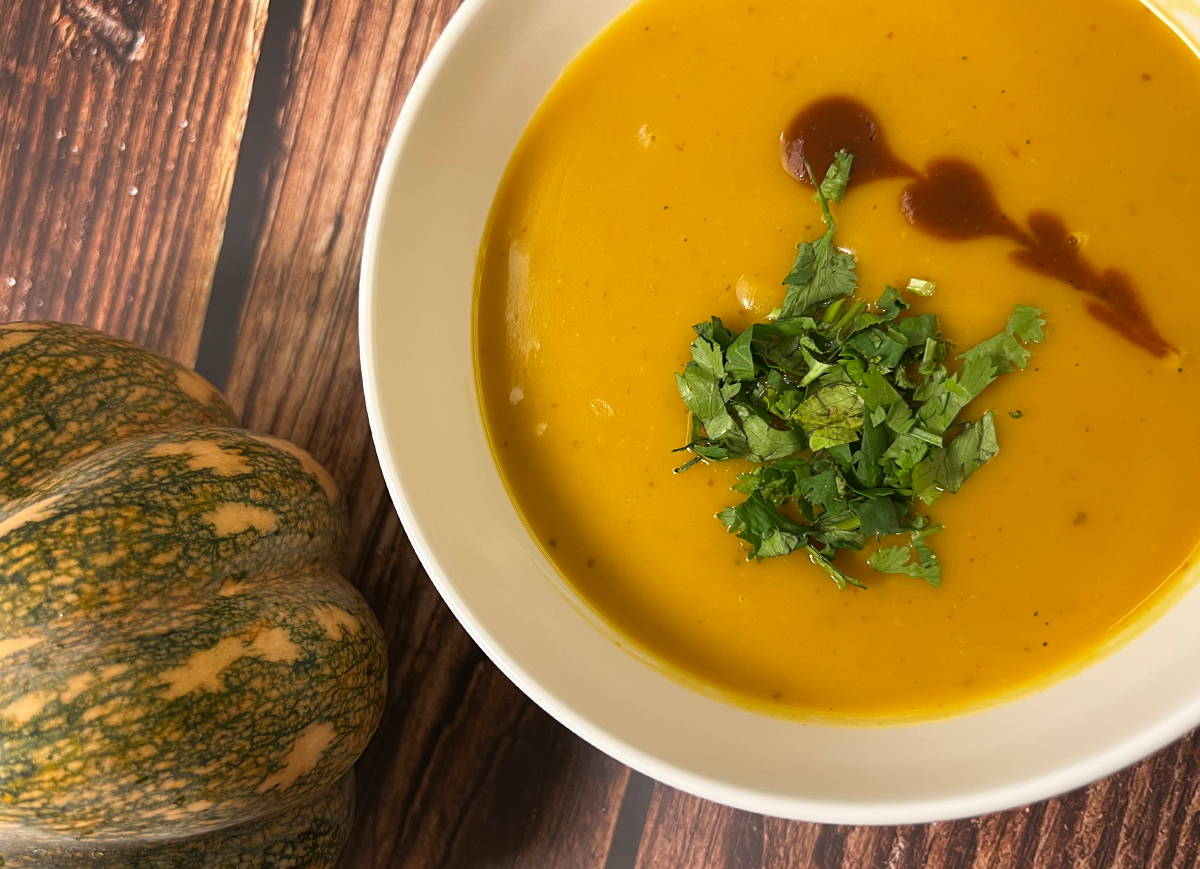 1 tablespoon of oil
1 tablespoon of minced ginger
1 pound pumpkin
1 pound sweet potato
1 medium-size russet potato
6 cups of vegetable stock
salt
cilantro
Pomegranate Hot Sauce
Heat oil in big soup pot and add onions. cook until tender 5-6 minutes
Add minced ginger and cook for 1 minute.
Add all pumpkin, sweet potato, potato and veg stock, simmer for 45 minutes
Immersion blend all items, season to taste and if additional richness is wanted add a tablespoon of butter for glossiness (Can add extra flavor with small splash of vinegar, ¼ teaspoon of cumin, turmeric, ½ teaspoon of smoked paprika sweet)
Put pinch of cayenne powder into soup bowl or dollop of hot sauce.